I am an independent software developer that sells licenses for the proprietary version of DIN Is Noise to try and support myself.
But I enjoy releasing the full source code of DIN Is Noise as Free Software. Please fund my work to keep this going!
To fund with Paypal, you can buy Funding UNits alias FUNs calculated as 1 USD = 1 FUN by clicking on the Buy Now button below.
Please enter the number of FUNs you want to buy in the Quantity field of the order form and press Update. For example, you pay 10 USD to buy 10 FUNs, 50 USD for 50 FUNs and so on.
Paypal will take your money on behalf of Jagernot and your bank statement will display the transaction as JAGERNOT / FUN
To fund with Bitcoins just send them to:
1BmWvs5vFZGAoPfGE6Cduqjd3zXiLNpx8P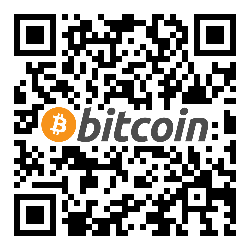 Currently, 10 USD = 0.0010704 BTC
---
DIN Is Noise is Copyright (c) 2006-2018 Jagannathan Sampath.
DIN Is Noise for GNU+Linux is Free Software.